Your Fleet Management FAQs Answered
It's not always easy to navigate the fleet management world, even if you manage one yourself. With so many factors to consider, like fuel costs, unexpected breakdowns, and driver safety, how can you stay organized and on top of each asset?
One of the best things you can do is start asking questions, like how do you keep costs down, and what is fleet management software? Knowing the most common fleet management questions and their answers can help you prioritize tasks and better understand various administrative strategies.
Rand McNally Fleet provides a variety of products and services to support your business. From compliance and tracking to productivity and analytics solutions, we can help better manage your operations no matter the industry.
17 Top Fleet Management FAQs
Common fleet management questions can range from general inquiries to the more nitty-gritty. If a question you have is missed in this series, Rand McNally experts are here to help! Feel free to contact us.
Here are the answers to 17 common fleet management FAQs.
1. What is Fleet Management?
Fleet management is a business factor that benefits everyone. In fact, the fleet management market on a global scale is expected to grow from $19.9 billion in 2020 to about $34 billion by 2025. A compound annual growth rate of 11.3% can be attributed to the benefits of cloud-based services and other fleet management solutions that can help optimize operating expenses.

If you rely on commercial vehicles to operate, you perform some level of fleet management. Fleets can vary in size with different assets working for many industries. What does a fleet management program include?
Analytics and software
Fleet financing
Fuel consumption
Insurance
Maintenance
Right-sizing
Safety
Telematics
Vehicle monitoring
Combined, all these pieces of software and technology can create more efficient and productive operations while reducing costs.
2. What Industries Need Fleet Management?
Any industry can benefit from fleet management software and technology, including but not limited to:
Cities and municipalities
Construction
Engineering
Heavy equipment
HVAC
Landscape
Mining
Moving and storage
Oil and gas
Passenger transit
Transportation and logistics
If your organization is growing and you want to reduce vehicle costs, track machines, monitor asset needs, boost efficiency, and better understand your operations, fleet management is a hard solution to pass up.
3. What Key Performance Indicators (KPI) Should I Consider?
Key performance indicators help track fleet performance regarding the number and type of vehicles or machines you own. Separate your assets into different categories and metrics. You can measure:
Excessive idling
Harsh accelerating and braking
Missed appointments
Speeding
Also, consider accidents, affordability, and sustainability with metrics like driven miles, cost-by-mile, and omissions per vehicle, respectively.
4. What is GPS Tracking?
You know how a GPS works in a car, but what does it mean in terms of equipment tracking?
GPS equipment tracking captures critical data from your fleet to give you real-time insights. These insights can include things like vehicle speed, hard braking, and idle time. Data from GPS tracking can even help you gain information on driver safety and if retraining is necessary. With all this information, you can make better decisions that will positively affect your bottom line.
5. How Can I Save Money Managing My Fleet?
Implementing fleet management solutions and telematics technology in your business practices can give you an in-depth look at your fleet as a whole and valuable insight into each individual vehicle or machine. Insights can include asset location, maintenance, and fuel usage to driver behavior, idle time, and utilization.
With incredible amounts of information at your fingertips, you can manage every step of your business to increase productivity and profits while driving down costs.
6. Where is My Fleet Costing Me More Than it Should?
With telematics and other fleet management systems such as asset and fleet tracking, navigation, cloud routing, vehicle and driver analytics, compliance overviews, and messaging solutions, you can see exactly where you're expending more money than necessary. As a result, you have crucial information about your fleet as a whole and each vehicle or piece of equipment.
7. What is an Example of a Good Maintenance Schedule?
Each asset in your fleet should have a maintenance schedule. By implementing preventative maintenance practices, you can keep your vehicles operating at peak levels while avoiding costly replacements in the future. If you only make minor repairs as needed, you can keep your fleet running to reduce the total cost of ownership. Fleet management software can notify you when a particular asset requires a regular maintenance check or if the machine is experiencing issues.
8. What is Right-Sizing a Fleet?
Have you ever heard of right-sizing your fleet? It's a strategy to ensure the number of assets you have is providing value without costing you excessive money. By taking vehicle utilization, fuel, maintenance, taxes, and other factors into consideration, you can determine which vehicles are under or overutilized.
9. When is a Good Time to Buy, Sell, or Rent a Machine?
Right-sizing your fleet using telematics software can also help you know when to buy or sell a machine. If you're overusing your equipment, consider buying or renting vehicles to fulfill more orders. Buying earlier in the model year is a good strategy, or you can base your buying decision on the model, age, or mileage. If several of your assets are sedentary or underutilized, selling is your best bet to stay efficient.
10. How Can I Finance My Fleet?
Finance options depend on your specific requirements and budget. If you're looking for financial support, many manufacturers or suppliers offer support through loans and other programs. Make sure to check with whoever you partner with to see how you can finance your fleet. You can also look into an open-ended lease option.
11. What is an Electronic Work Diary (EWD)?
An EWD records the work and rest times of your drivers. This strategy is a great way to improve driver safety. You can keep track of how many hours your heavy vehicle operators are on the road compared to how many rests they're taking. There are also fatigue laws in place through the Health and Safety at Work Act to support driver welfare. Electronic work diaries help you maintain compliance and keep your drivers safe.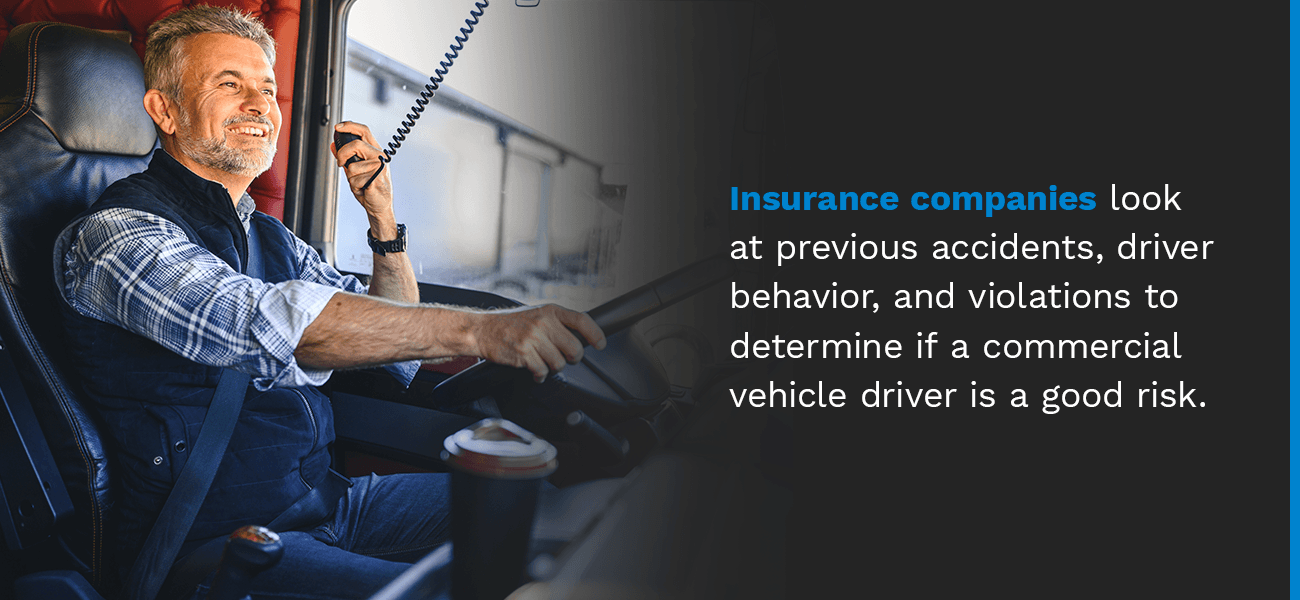 12. How Can I Use Data to Reduce Insurance Premiums?
Insurance companies look at previous accidents, driver behavior, and violations to determine if a commercial vehicle driver is a risk or not. Claim histories can help them decide which premium costs to offer.
13. What is an Electronic Logging Device (ELD)?
An ELD must meet specific regulations according to the Federal Motor Carrier Safety Authority. ELDs connect to each of the vehicles in your fleet to record driving hours. With recorded driving hours on hand, you can prepare hours of service reports.
14. Does the ELD Apply to Me and My Fleet?
An electronic logging device is required for most companies that maintain a record of driver status in the U.S. Generally, if you need a USDOT number, you also need an ELD. However, there are exceptions to an ELD. If you operate your vehicles less than several days out of a month, own a vehicle manufactured before 2000, or have a drive-away-tow-away service, you can maintain a paper logbook.
15. What Training Do My Operators Need to Use ELDs?
Your operators will need training on how to fill out ELDs, but it's simple. New drivers may find it easier to catch on compared to experienced drivers who are used to using paper logging. Walk through the benefits of paperless logging and the steps they need to take to use the electronic version. Other aspects include how to handle device failures and roadside inspections.
16. How Can I Reduce Fuel Consumption?
With telematics technology, you can better understand the fuel consumption of each vehicle in your fleet. Telematics can notify you of driver behavior and help make each route more efficient and decrease idle time. With driver behavior data, you can see which operators consume more fuel than average through hard accelerations and other notifications. From there, you can implement retraining where necessary to reduce fuel consumption.
17. How Can I Track and Improve Driver Safety with Telematics?
With in-vehicle technology, you can gain valuable insight into how your operators drive. Are they braking too hard, accelerating fast, making sharp turns, speeding, idling for long periods, or overloading the machines? Knowing different safety hazards that may occur or if a worker is misusing the equipment can help with retraining.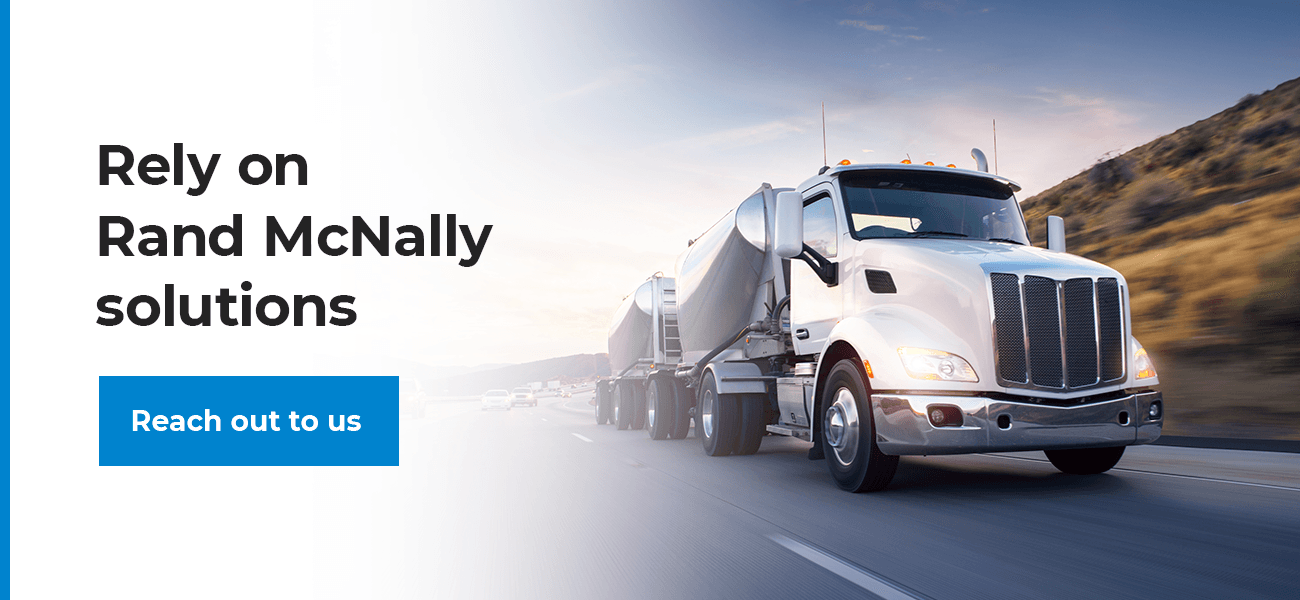 Contact Rand McNally
Request Pricing for Fleet Solutions
---
We're looking forward to talking with you. Please fill out the form to get started.
Or call us:
+1 (800) 789-6277 (Fleet management, ELD, Asset tracking, Navigation)
+1 (800) 234-4069 x2 (MileMaker/IntelliRoute)


If you are an existing customer and need assistance, please contact your Client Success rep or email fleetsupport@randmcnally.com.

This form is for business-to-business transactions only. It is not for personal consumer use.